TDO® SOFTWARE AND GENTLEWAVE® USER MEETING
Endodontic technology leaders Sonendo® and TDO® Software will come together in San Diego this year to present the 22nd Annual TDO Software User Meeting and 1st Annual GentleWave® User Meeting.
September 12–14, 2019
Manchester Grand Hyatt
One Market Place
San Diego, CA 92101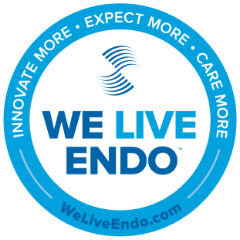 While you attend this year's meeting, discover the vibrant culture and natural beauty of Southern California when you stay at Manchester Grand Hyatt San Diego. Conveniently located near downtown San Diego, the Manchester Grand Hyatt offers a spectacular waterfront resort-like setting, complete with shopping, dining and entertainment venues.
Reserve your room as soon as possible to ensure availability.
EDUCATE, ENRICH, ENGAGE
Join your peers on the Southern California coast for a comprehensive program encompassing TDO Software and GentleWave System workshops and lectures.
This integrated user meeting will give you the opportunity to learn both technologies while enjoying enriching experiences with your peers. Our course schedule offers something for every level of user and will give you access to decades worth of experience and knowledge from today's master clinicians and endodontic thought leaders.
HIGHLIGHTS INCLUDE
World Class Continuing Education lectures
Two full days of TDO Software and GentleWave System training sessions for doctors, staff and guests—including tracks for doctors, assistants and administrative staff and new vs. advanced users
Mock operatory setup and computer lab
Friday evening dinner with entertainment
Continuing Education credits provided by the Dental Board of California
Continuing Education credits provided by ADA CERP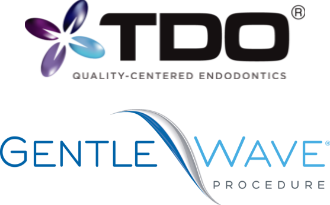 SCHEDULE OF EVENTS
Hands-on instruction and invaluable insight from our skilled clinicians will augment your technical endodontic skills for improved patient experiences and clinical outcomes, as well as enhance your practice management proficiencies for well-organized records management.

THURSDAY, SEPTEMBER 12
Scientific Session
8:00 AM – 5:00 PM
Gilles Lavigne, internationally recognized researcher and lecturer, will discuss sleep bruxism and the interactions between sleep, pain and breathing disorders.

THURSDAY, SEPTEMBER 12
Scientific Session Reception
8:00 AM – 5:00 PM
Interact with Gilles Lavigne in a relaxed atmosphere at Dr. Gary Carr's house.

FRIDAY & SATURDAY, SEPTEMBER 13-14
TDO® Software and GentleWave® System Lectures and Workshops
8:00 AM – 5:00 PM
Attend lectures and workshops, tailored to new and advanced users of one or both technologies. Unique sessions for doctors, assistants and administrative staff.

FRIDAY, SEPTEMBER 13
Evening Reception
6:30 PM
Enjoy peer engagement, dinner and entertainment while taking in the views of San Diego Harbor.
Please check back for the full Schedule of Events for a complete itinerary.
DON'T MISS THE INAUGURAL EVENT!
Register now for this special opportunity to join us for the first integrated TDO Software and GentleWave User Meeting, where Sound Science® Technology meets TDO Software for an elevated user experience. For more information about the event, contact your Sonendo or TDO representative today.